7 Dale Condos, 7 Dale Avenue




Rosedale


Toronto Central

Architects: Hariri Pontarini Architects
STOREYS: 4 NUMBER OF SUITES: 26
SIZE OF AVAILABLE SUITES: 2200 to 5000 sq.ft
Suite Prices: Now selling, please complete the form on this page for floor plans, prices and more information
Prices upon request
New Construction Luxury Condo

Rosedale

7 Dale Avenue Condos
This luxury condo development is certain to be one of Rosedale and our city's most luxurious new construction condos. A rare offering of new construction condos in Rosedale with a mere 26 exsquisite residences.
7 Dale Avenue Condos are located in South Rosedale overlooking the Rosedale Valley. This elegant contemporary structure designed by Hariri Pontarini Architects is nestled on the south side of Dale Avenue with south views overlooking the Rosedale Valley. The front elevation of this elegant condo will be three storeys on the south side of Dale Avenue and in the rear the structure will be four storeys over the Rosedale Valley to the south. Essentially two structures that will appear as one where the eastern section of the building will be set back further from the street. As an ode to the classical Edwardian historic homes in the area, the use of brick dividing walls will be incorporated into the design.
A rare breakthrough condominium building that will provide 26 luxury condominium residences in Rosedale, a sought after established neighbourhood.

Luxurious Suite features :
Suite features may include the following:
A private terrace
Gas fireplace
Programmable lighting and thermostat
10' ceilings
Floor to ceiling windows
Smooth ceilings
Private elevators on the south facing suites and the Penthouse residences
Luxury kitchens with 3/4" Quartzite or Granite counters, a stone slab backsplash and wine fridge.
Master ensuite baths will feature a Studio Munge custom designed vanity with a marble slab countertop, lavish freestanding tub and a framless glass water closet

It is important to confirm which features are available in each particular residence as these will vary.
If you have questions and would like additional information, please cmplete the form on this page.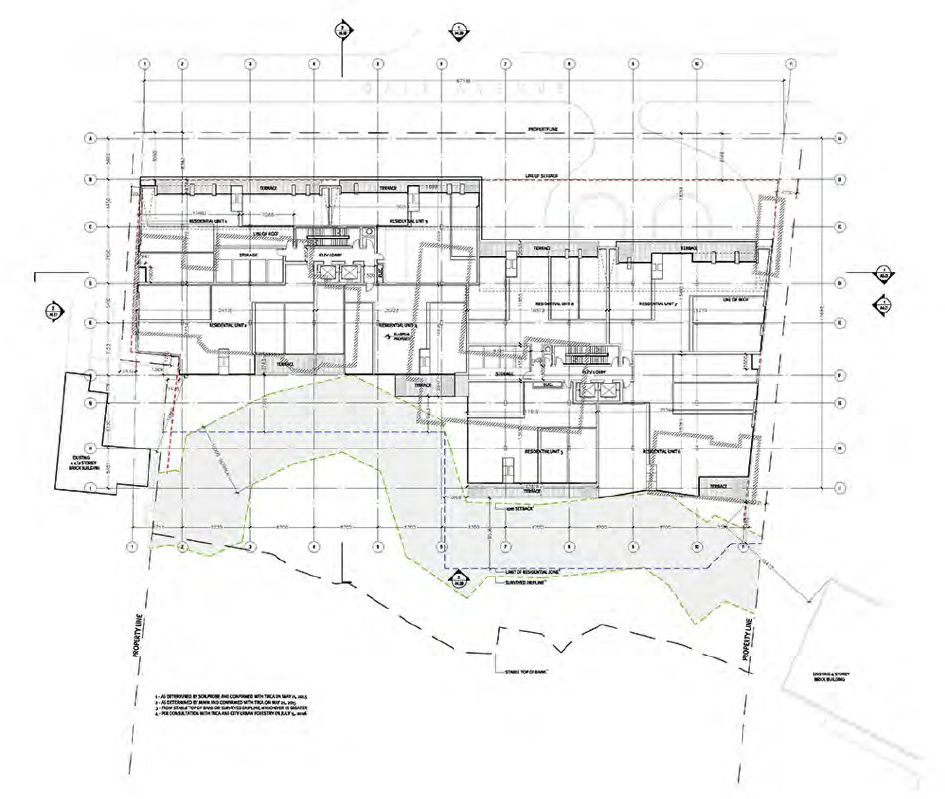 Third floor plan showing footprints of houses currently on the site, image courtesy of Dale Inc.
Landscape plan, image courtesy of Dale Inc. and Dale II Inc.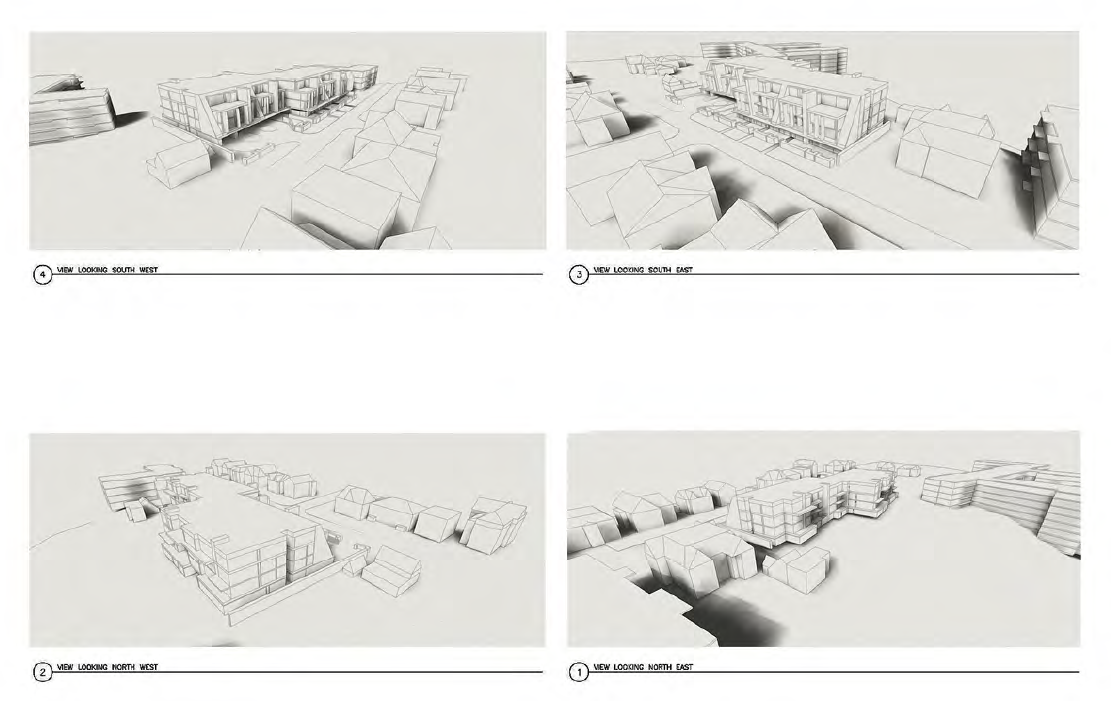 Massing and shadow study, image courtesy of Dale Inc. and Dale II Inc.

7 Dale Condo Amenities

24 Hour Concierge
A fully equiped finess room and private Yoga studio
Marble changerooms
A spa featuring saunas and steam showers
A teahouse that overlooks the Rosedale ravine for relaxation


Chantal Rosenthal
Sales Representative

Sotheby's International Realty, Canada

Direct :

416-804-2262

Please complete the form below and click submit if you would like to receive floor plans , prices and additional details

Thank you for your enquiry.
We do not represent the developer . Not intended to solicit Buyers and Sellers currently under contract with other Realtors .
Search Rosedale Condos For Sale :


Not intended to solicit buyers or sellers currently under contract with pther realtors

: